---
Please note that this post contains affiliate links which I may earn commission from.
With all of the accessories out there for side by sides its hard to decide what you need and what you can live without. Below, I'll explain some of the must have items items and some helpful accessories that will help you enjoy your toys even more.
Before we start I should probably mention that the products below are geared to Polaris, but the idea behind the pros and cons of the accessories and gear are the same for any side by side, so if you have another brand of side by side stick around because this information might help you too.
Side by Sides
Polaris Ranger 800 6×6/Polaris Ranger 900 XP
The best way to explain how to outfit your Polaris Ranger or any side by side is probably to start from the bottom up.  We'll start with tires and tracks first, work our way up, and then move onto some smaller accessories.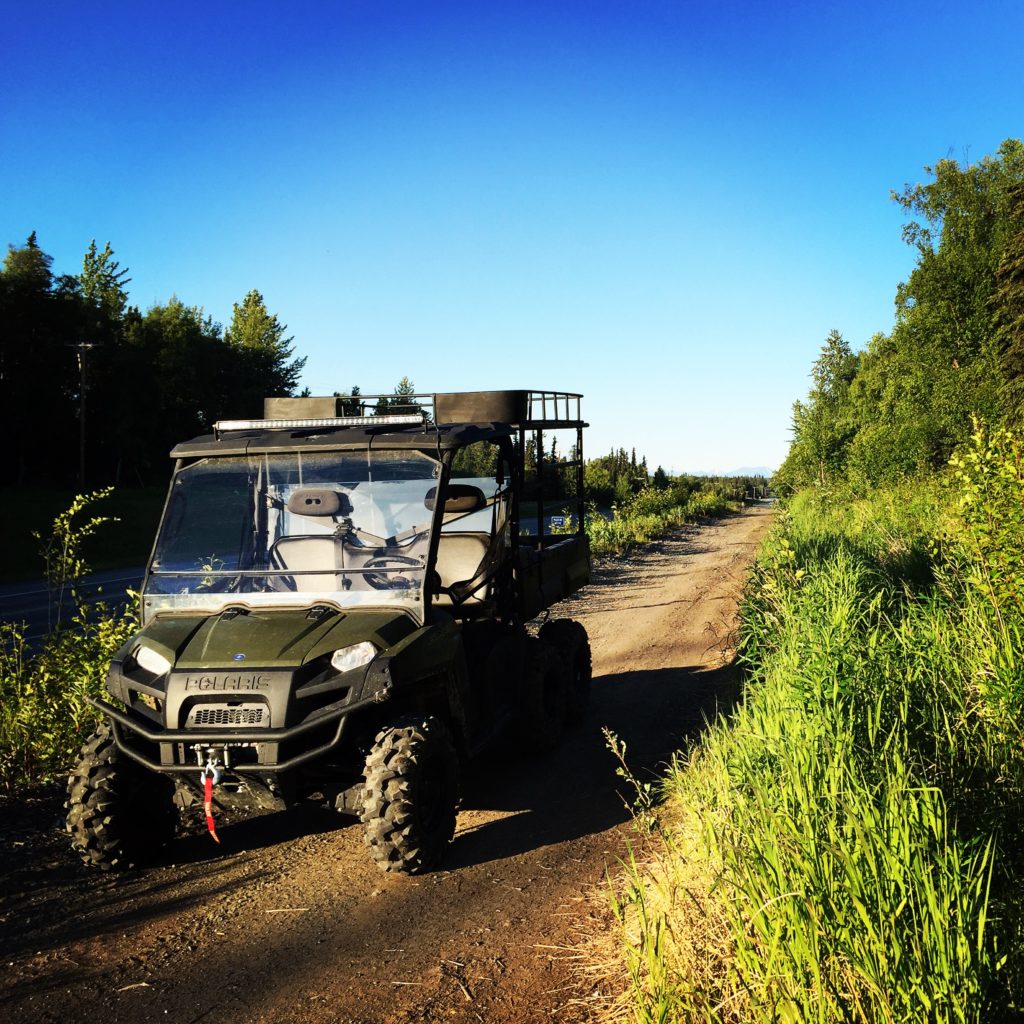 Tires
Our Ranger came with some great stock tires, but for going anywhere other then on solid trails you'll need some better ones. We went with ITP Blackwaters and have been very impressed with them so far. The ITPs seem to get through everything and have done great during anything from hunting to trail riding.
Tracks
We got some used Polaris Big Boss tracks and decided to see if they'd fit on the Ranger 6×6. With a little bit of work and frustration they were on and ready to use. We tried them in the snow. They plowed right through. We tried them in the dirt. They did just fine. Buuuttttt then they broke….. There were some minor week spots and cracks in the tracks, and being that they were on a machine that they were not meant for must have put them over the edge, so one of the tracks ended up breaking.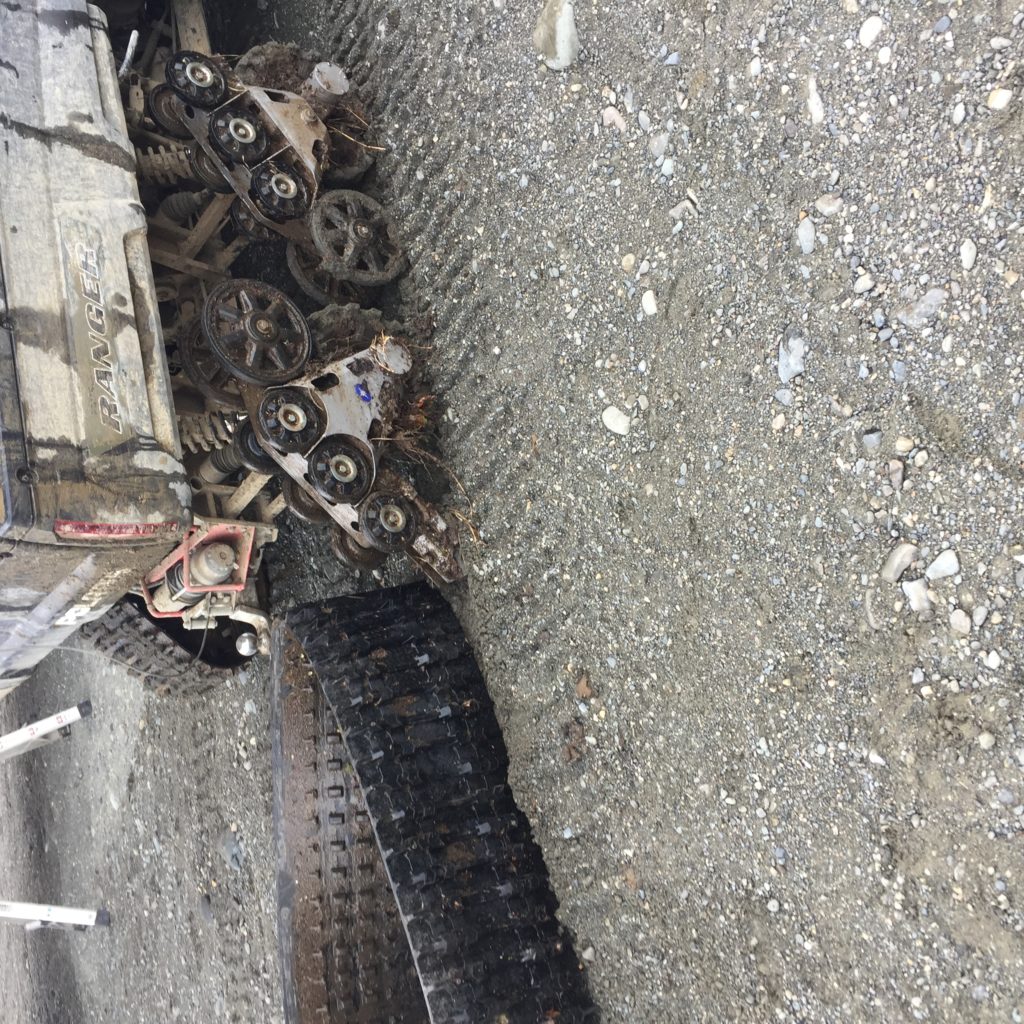 While they worked great for bit, I would not suggest putting them on a Ranger. It's best to stick with the ITPs so you don't have to worry about having any problems with your rig while your out.
There are tracks that are meant for the Ranger 900, but none specifically for the 6×6. These are the Prospector tracks that are made by Polaris. These can be modified for the 6×6, but we do not have these on that Ranger so I can't vouch for how well they work.
Doors
What kind of doors you get mostly depends on what you'll be doing with your rig. We have ProArmour half doors. The reason we went with these is because we usually end up in deeper swamps or areas with deep mud. If we have half doors, we can still get out even if the mud is too high to be able to open the doors. The negative with this, though, is that when its cold out the doors do not help much to keep you warm, except for keeping wind off of the bottom of your legs, so if your looking at getting doors for the warmth factor you may want to get full doors.
Having full doors is great because you stay warm, keep yourself from getting smacked in the face with brush, and can still have windows in it to keep you cool. But, just opposite from the half doors, if you get buried a little too deep you may not be able to get your doors open easily. There is an alternate way to get out by getting a different windshield, which I'll tell you about in the next section. Also, it can get pretty hot having full doors if you have an enclosed cab, even with the windows open, unless you're going fairly fast. Ideally, it would be best to have half doors for the summer and full doors for the winter, but that's a little pricy.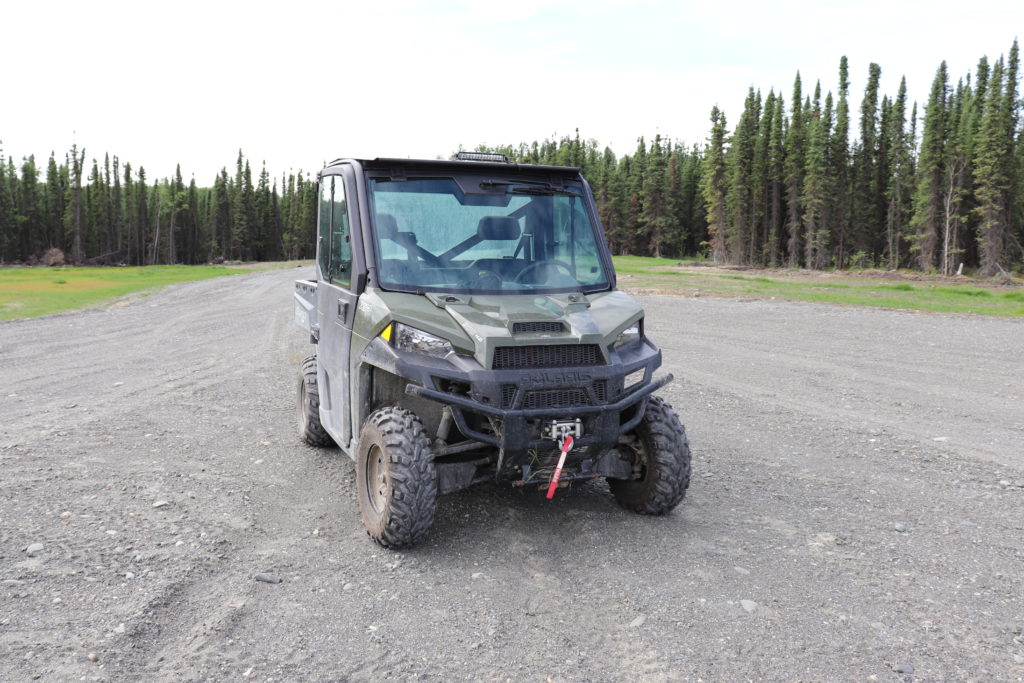 Windshields
There are quite a few options for windshields. One option is the poly half windshield. This is good to keep the cab a little warmer, but also keep some air circulating around so it does't get too hot. Plus, if you did get this windshield and full doors, you would still have a way to get out of the cab if the the doors were buried too high.
Another option is the full windshield. We have the poly version of this and it works great. It's a must to stay warm, but there is a downfall with the poly version of the windshields. You are not able to scrape off frost or use a brush for snow because it will scratch, and you have to take special care of it when wiping mud or water off by using a squeegee. After having the poly full windshield, I would have saved up some more money to buy the glass version and not worry so much about getting scratches in it.
If you really want to get fancy, there is the flip down windshield. This is great because you get all the benefits of  the full and half windshield all in one. Plus, if you're using your rig for hunting, you can just flip part of it down and have an open view of the area.
You can get a tip out windshield as well. This windshield does just what its called and the whole window tips out. This is also great for hunting since you can glass out of the front with an unobstructed view, and it can help you get out if your doors get stuck as well. This is what I would consider the ultimate windshield for the Ranger since it comes in a glass version and is versatile.
Wipers
While we're on the subject of windshields, you can also get wipers for them. We don't have them on ours, but Dad has them on the 900 (he's got the fancy stuff on his!), and they work great. They're awesome for when your cruising around and doing work in the rain. They even do pretty well in the snow and ice.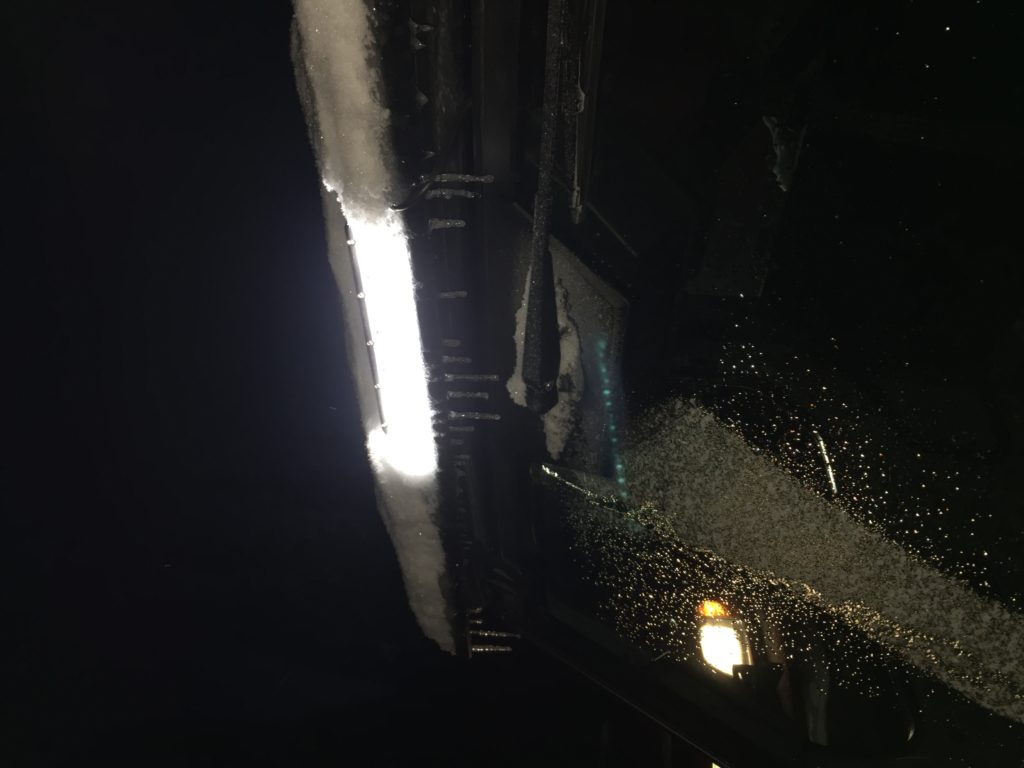 Rear Window
Having a rear window is a must. We received our rear window before the front one, and just having the rear one cut out a ton of the wind. Without it, the cab would still be cold, and the front windshield would only cut out a fraction of the wind.
Roof
The roof we chose for our Ranger is a poly roof. It is awesome and makes a huge difference when you're in the rain, snow, or even for keeping the sun off your head. The one downside is that you can't stand on it. You may be wondering why you'd want to do that in the first place, but if you're scouting trails or looking for moose, you can get a much better vantage point from the roof, which is why I would suggest upgrading and going with a steel roof. Obviously any roof is better than none, but the steel roof really can change your trip and give you a great advantage compared to the poly version.
Racks
There are many racks to choose from for the bed of your Ranger depending on what you'll be using it for. We have a handmade one on our Ranger that works fairly well, but doesn't fit as good as one specifically made for it would. They're great for packing more gear and getting everything organized for your adventures.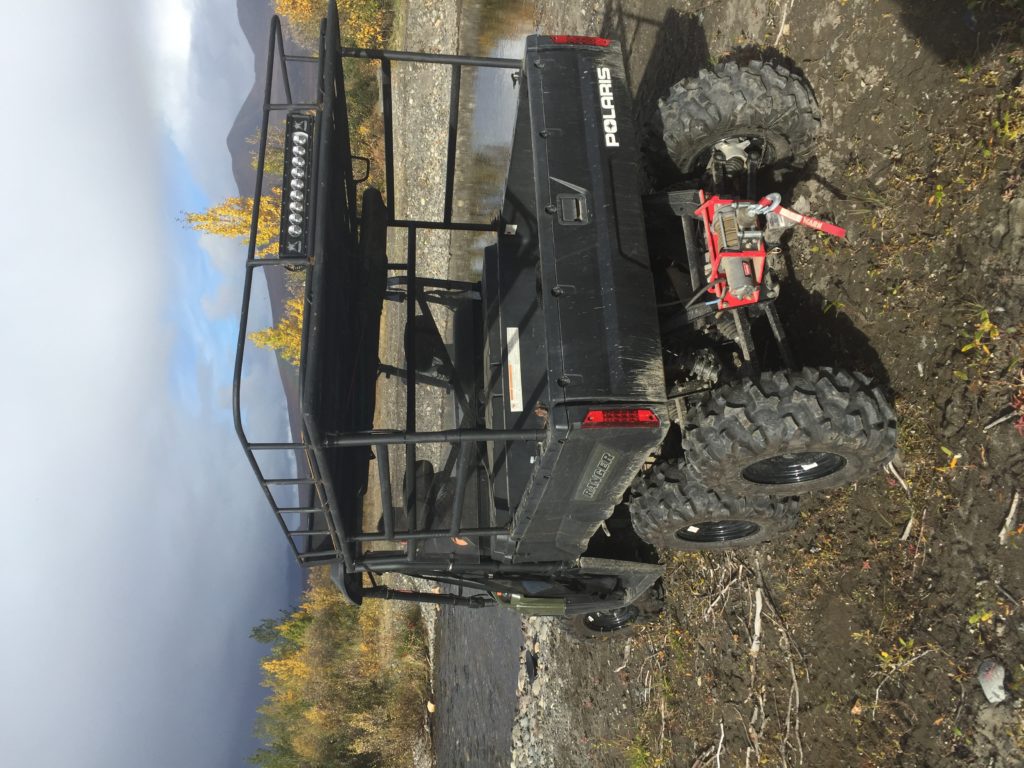 D-Rings/Tie Downs
Aside from mounting a rack in the bed, you can also use many different accessories in the mounting holes located on the bed rail. There are different d-rings, tie downs and other attachement systems that can be mounted so you can use ratchet straps and nets to keep your cargo from falling out or moving around.
Gas Can
One handy thing to store on your Ranger rack is the flat gas can. They are convenient, easy to store, and can get you out of a bind if you run low on fuel.
Gun Boots/Racks
There are a variety of gun boots and racks you can attach to your side by side. Which one (or ones!) you pick will all depend on where you want your guns, how many you're brining, and what kind. We have Koplin ones that we store on the back rack.
Fishing Rod Holder
We often take our Ranger out when ice fishing and needed a place to store some short poles. There didn't seem to be any specific Ranger fishing rod holder, so we took a regular Berkley rod holder and mounted it to the roof  on the inside of the cab.   It seems to work pretty well so far, and keeps the rods from getting tangeled up or broken. If you plan on bringing larger poles I'm sure you could mount a boat or truck rod holder in the back and it would do the job, but I haven't tried that yet.
Plow
If you're going to have a Ranger you can put it to work as well as use it for fun. One way to do this is with a plow. We have on of these on the 900 and it works great for the average snowfall. Plus, if you have an enclosed cab, along with the one of the next items on the list, you can do your winter chores and stay warm while doing it.
Winches
Two of the most important things to get you out of a tough spot are going to be your front and back winches. We have two 4,000 pound Warn winches that have been lifesavers. They can get you out of swamps, snow, and even help you gut and hang up your moose!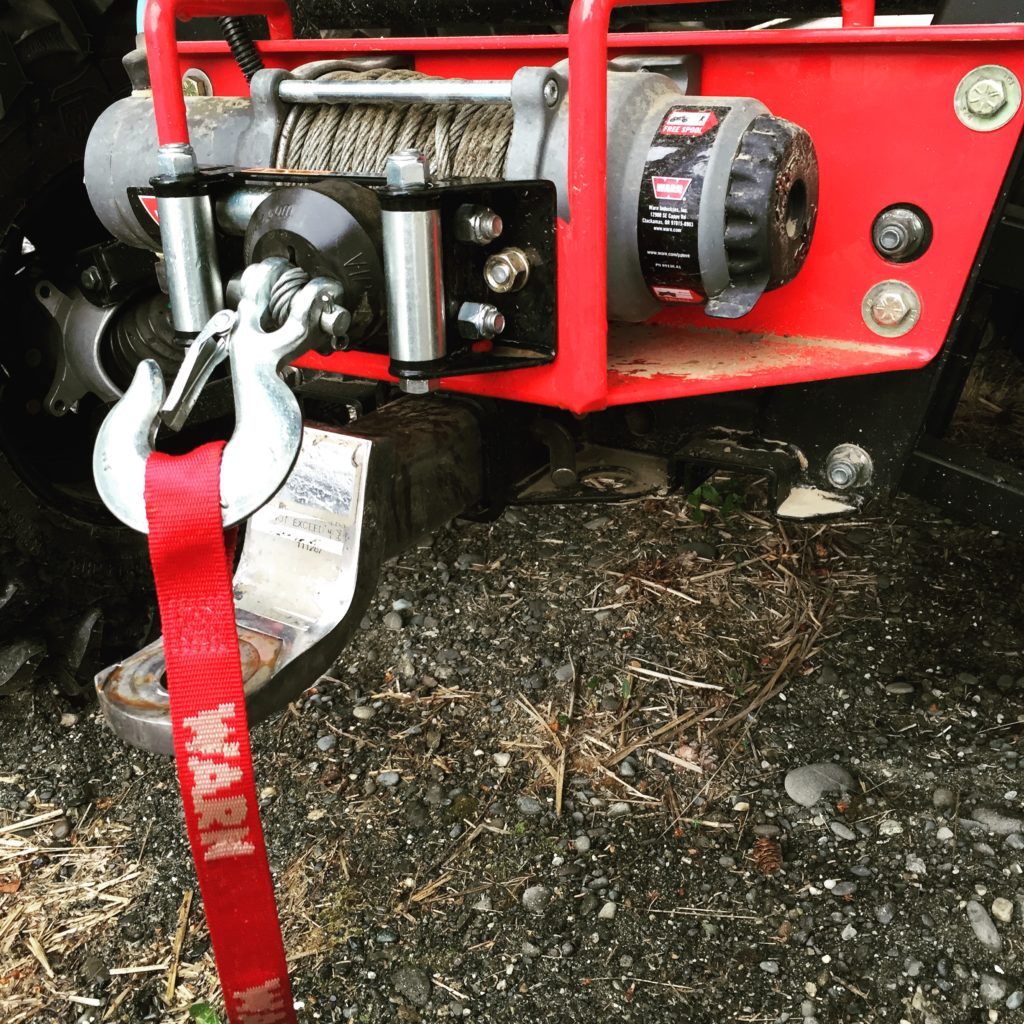 Heater
If you are older, tend to be cold, or like being toasty warm, a heater is a must. We don't have one in our because we usually to wear warmer gear and stay warm with the heat of the motor most of the time, but Dad has one and loves it. It gets him out and about on days when he may otherwise have stayed in due to the cold.
Radio
Its always nice to have some tunes when you're cruising around in your truck, and the same goes for your side by side when going on trail rides or just muddling around. We had a portable outdoor radio that we used for a few rides. It was secured in with heavy duty glue and Dual Lock, or so we thought, but after a few bumpy rides and few falls onto the floor, our portable radio was no more. Because there is really no good way to fully secure a generic portable radio in the Ranger, I would suggest getting a dash mounted one if you're going to be using it frequently. This will ensure that you're not spending $50 a month on ones that will just end up ruined on the first ride out.
Lights
One thing to consider buying for safety, and so you can get the most use out of your side by side any time of the day or year, is lights. We have RaceSport Gen 3 LED headlights, a 40″ Rigid SR2 Combo on the front, and a green 20″ Rigid Radiance bar on the back. By adding more and better lights people can see you, you can see people (and unexpected moose in the road!), and you can safely stay out long after it's dark out.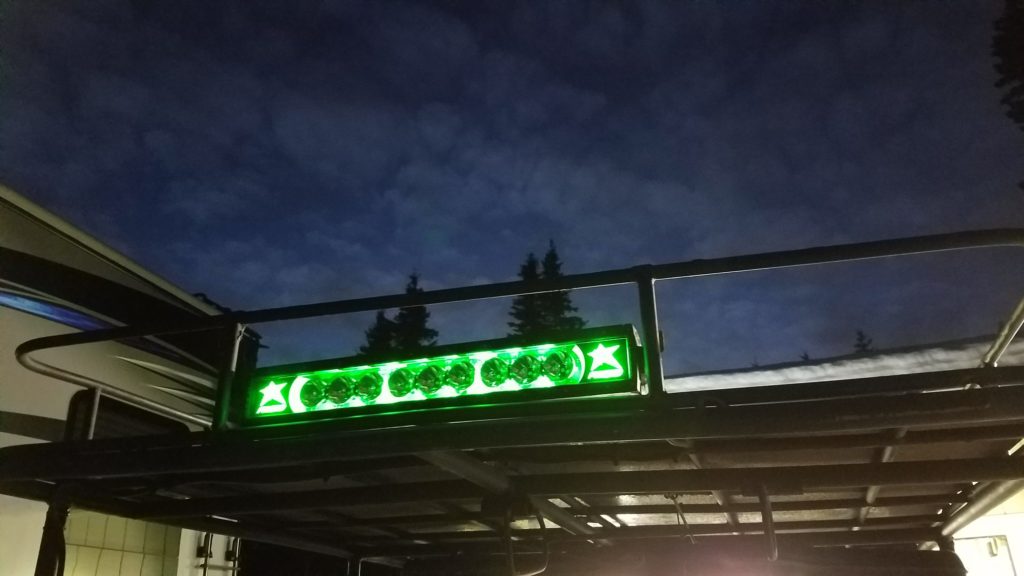 Cover
If you don't have a full cab, or even if you do, a cover is a great thing to get to protect your side by side and keep it in great condition. The other plus to covers is they come in camo which can keep your toys well hidden if you're on a hunt or just checking things out off the trail.
If you plan on ordering any of these awesome items to help you enjoy your Ranger even more, check into getting an Amazon Prime 30-Day Free Trial
. This will save you tons in shipping and is really handy to have.
Hopefully this information will help you get more out of your side by side and enjoy the great outdoors. The accessories linked are not necessarily the ones that will fit your exact year, make, and model. It is harder to find accessories for the 6×6 than other side by sides, but they are definitely out there as you can see in all of our pictures. Happy riding!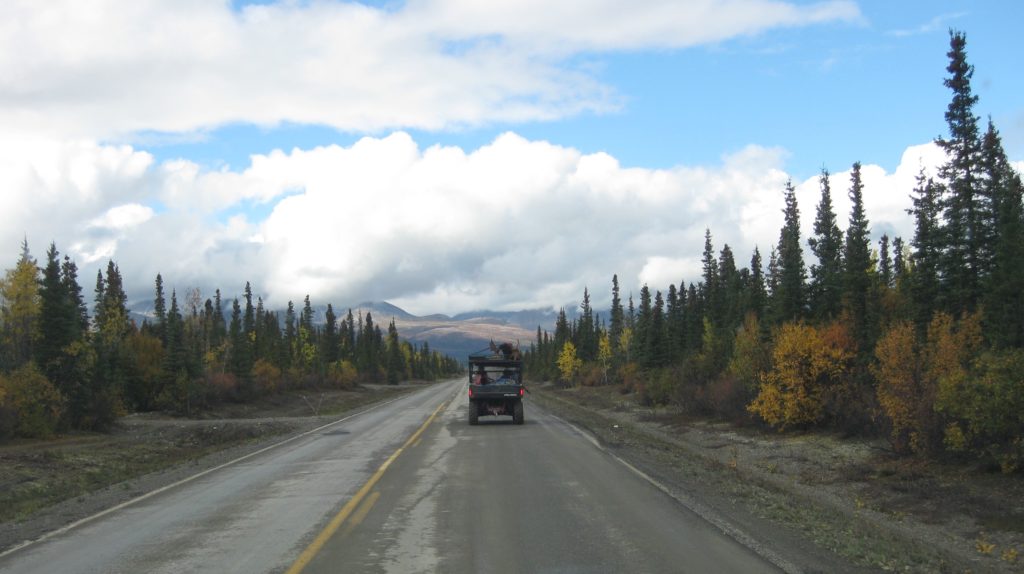 Please follow, like, and subscribe to see more Everyday Alaska adventures!