Please note that this post contains affiliate links which I may earn commission from.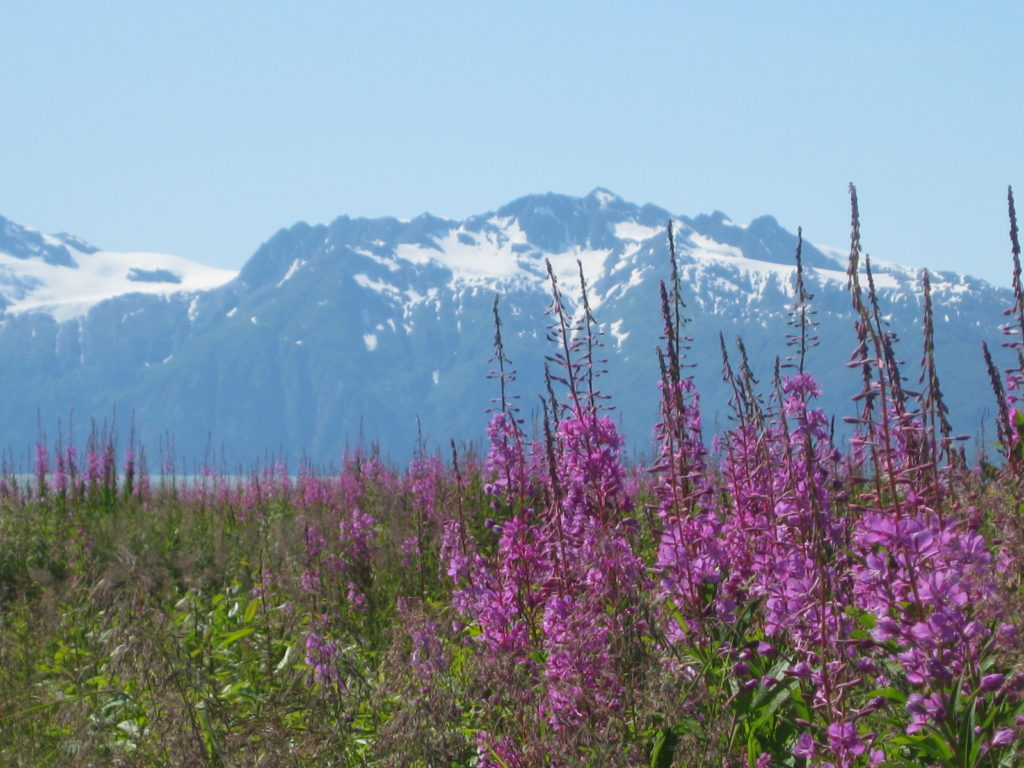 Hi everyone, and welcome to my first blog post. I thought it might be good to tell you all a little bit about myself, and what better way to do that than to share my hometown of Valdez, Alaska with you.
I grew up in beautiful Valdez, a small town located in Southcentral Alaska, neighboring neighboring Prince William Sound. Its countless activities, including fishing, kayaking, skiing, and snowmachining, draw people from around the world, but what brings many people to Valdez is the wildlife and amazing scenery.
I'm hoping you're reading this post because you plan on visiting Valdez (or hopefully you will be after you read this!), to take in some of those activities and snap some shots of the wildlife. If you are, you're in luck! Below I've compiled a list of the best places and ways to see all Valdez has to offer, by land, air, and water.
Land
Driving
If you plan on driving to Valdez, the first major landmarks you'll see as you get closer to town are Worthington Glacier and Thompson Pass. If you turn off to head up to the glacier, you'll end up in a large parking area. Once in the parking lot you'll be met with restrooms (whew, you made it to one!) and paths that meander around by the glacier where you can get amazing pictures and even dip your feet in the chilly glacier runoff. This is a great chance to get out, stretch your legs, and take in the majestic views of Worthington.
Chances are if you ski, snowboard, or snowmachine you've heard of Thompson Pass before, but if not, you should definitely check it out. There are places for you to turn off and take pictures, and you will get an amazing view of the surrounding mountains on clear days. There's even a campground by a lake in the pass if you want to stay awhile and enjoy the view, which I recommend so you can see the beautiful sunrises and sunsets.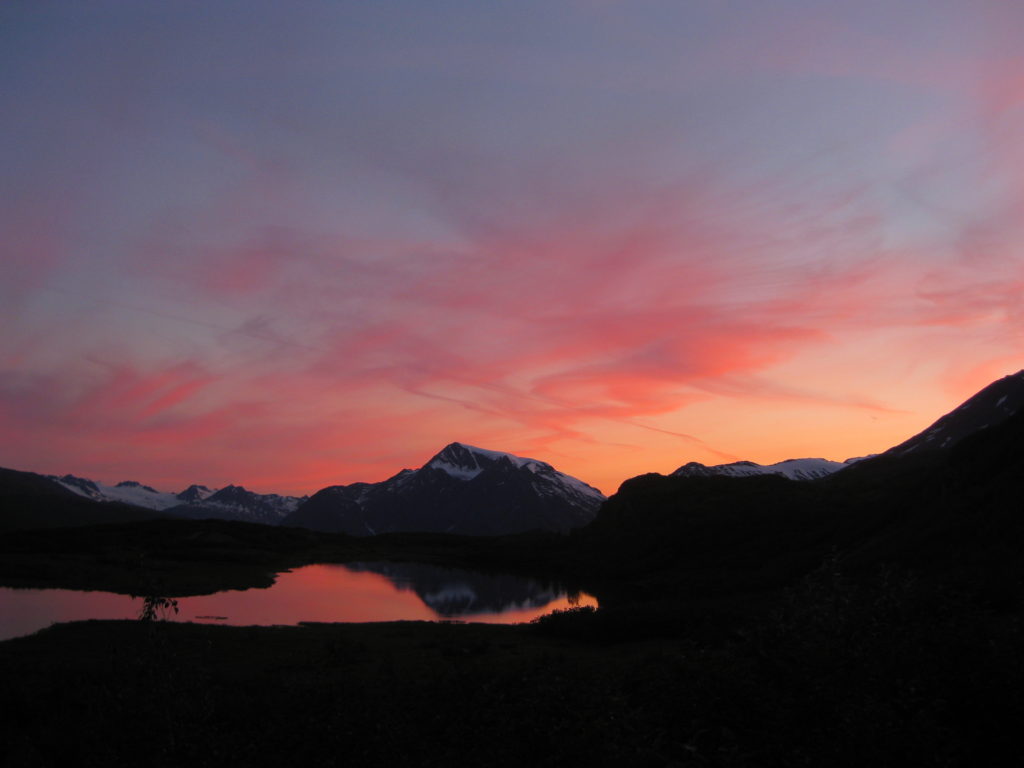 As you get further on, you'll come to Keystone Canyon. You'll have some great photo opportunities here as well. Waterfalls line both sides of the road, and there are turnouts here too, which are large enough to fit any vehicle or rv, so be sure to stop and enjoy the view.
The next spot to check out is down Dayville Road. If anyone recommends that you go "across the bay" to see sea life, bears, or go fishing, this is what they're talking about. This road is to your left as you are coming into Valdez, right after the weigh station. It will take you to the Alyeska Pipeline Terminal if you go all the way down the road, but you'll want to stop before that. There is a large parking lot along the way where you can stop and check out the sea life or go fishing, and there are also spots to camp further down the road. You will often times see seals out there feeding and can get some great pictures of them enjoying their catch. With so many fish, though, there are usually bears near by, so please be cautious.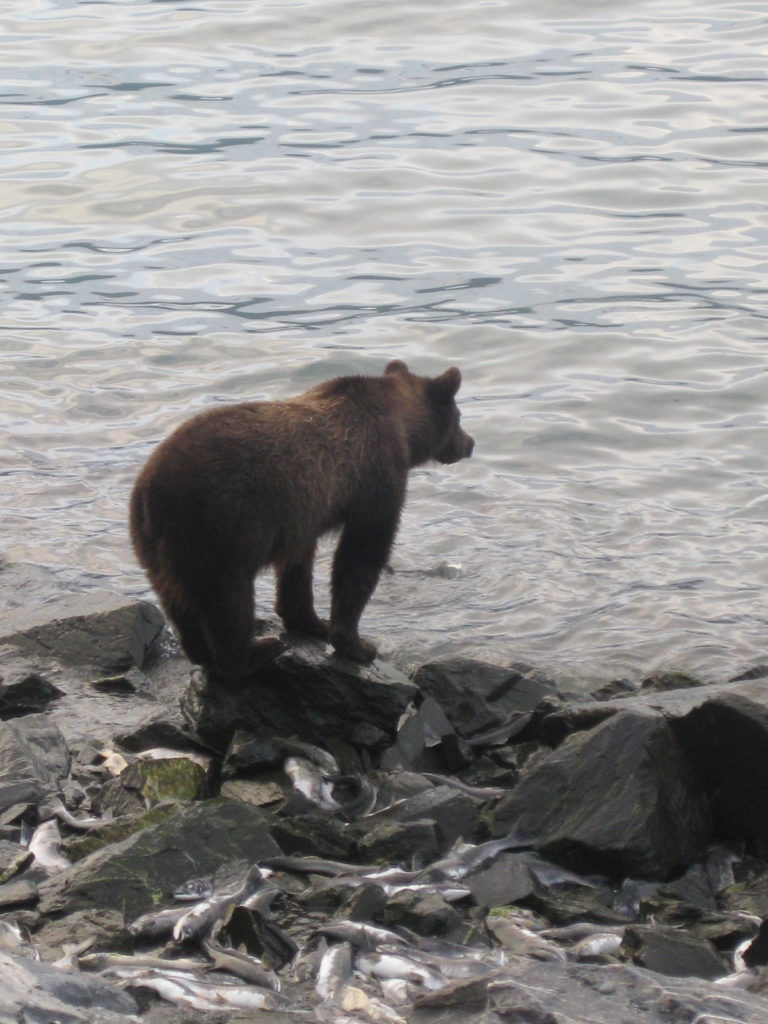 Once you leave your new seal friends, you'll probably be heading into town. When you get very close you'll end up on the "duck flats". You'll know you're there when you can see town, and there's mountain on one side and water on the other. You can sometimes see bears at the base of the mountain when you're cruising by.
Last, but not least, I suggest heading to the Valdez Small Boat Harbor. As you pull into Valdez, signs will guide you to it, and once you're close you can't miss it. It's a beautiful spot to take some photos of the boats and just relax after your journey to Valdez.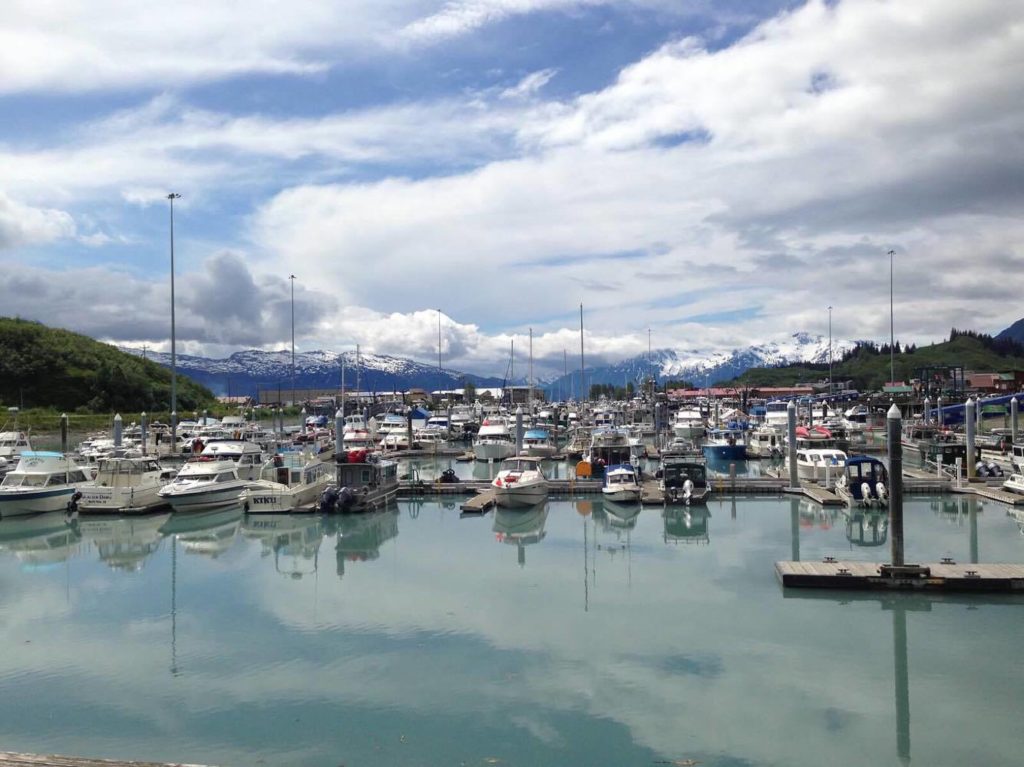 Air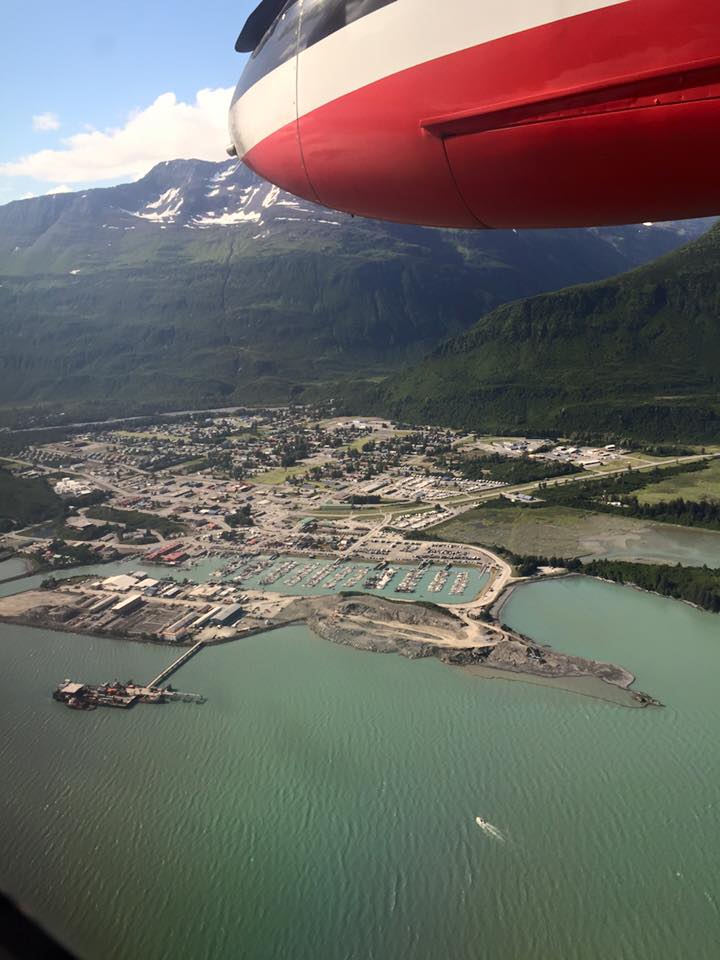 Plane
If you end up flying into Valdez you can get some great pictures as well. During the short 45-minute flight from Anchorage to Valdez, you'll fly over some impressive scenery and even get a glimpse at the whole town as you prepare to land.
Helicopter
Another amazing viewing opportunity is by helicopter. With Vertical Solutions Helicopters you can get aerial views of waterfalls, glaciers, sea life and more. You can even land on a glacier, get some glacier water to drink, and walk around a bit. If you're looking for a once in a lifetime photo opportunity, this would be it!
Water
Kayak
Another way to experience the beauty of Valdez is by water. One way to do this is by kayak. If you're feeling a little stiff after sitting awhile on your way to town, this is a good way to work your muscles and shake off the jet lag (or driving lag). Even if you have no experience kayaking this is a perfect opportunity to learn and enjoy some of the sights at the same time.
Cruise
If you're looking for a bit more of a leisurely tour of Prince William Sound, a cruise on the Lu-Lu Belle might be right up your alley. You'll have the opportunity to see whales, glaciers, otters, and more from the comfort of the cozy boat. There's even snacks on board, so you really can't beat that!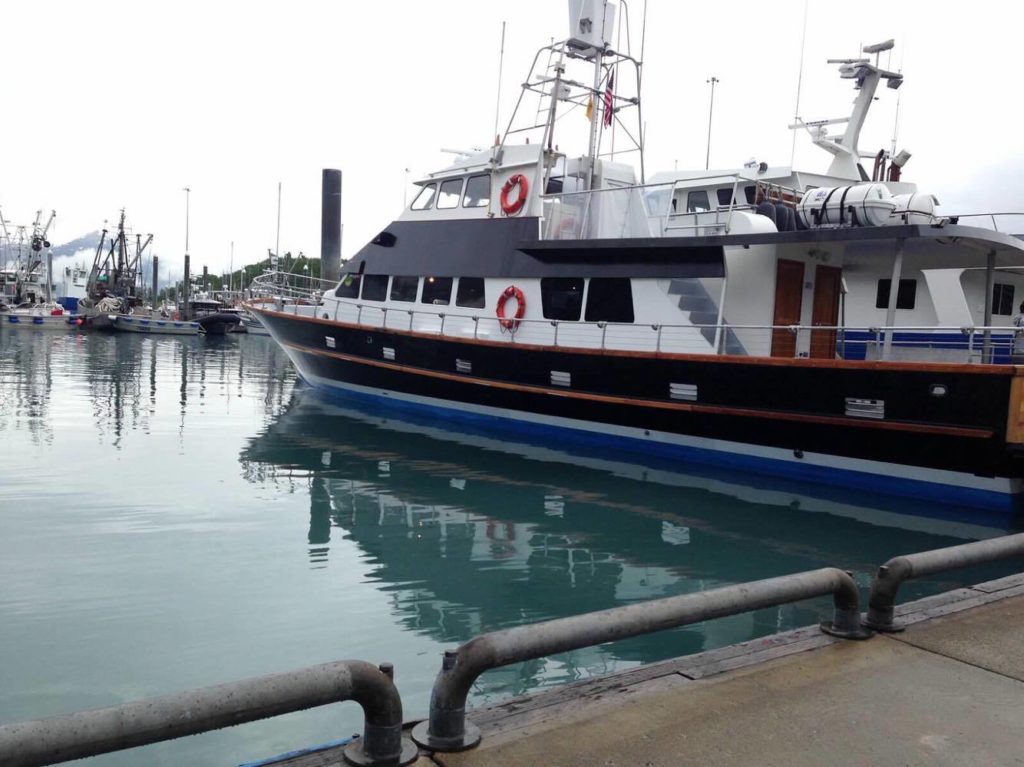 Ferry
One more way to get around the Sound is with the Alaska Marine Highway System, aka the ferry. If you plan on driving to Valdez and want to take a different way back to Anchorage, or visa versa, this is the perfect way to do it and see something a little different on the way there. You can just load up your vehicle on the ferry and be on your way to or from Whitter. From there, it's a fairly short drive into Anchorage.
On the way to or from Valdez on the ferry, you can often see many otters, seals, and other wildlife. This is a good way to continue your trip and still get to see Prince William Sound if you're short on time. You can even take the short jaunts over to Tatitlek or Cordova from Valdez if you want to explore some more. Another bonus of the Marine Highway System's fleet is that they're all fairly large and have bathrooms on board, so if you have children or just need to walk around to stretch your legs, this might be a perfect option for you.
This is just a short list of spots to check out, but there are so many more. You'll probably never stop somewhere without having a beautiful view, so have your camera ready at all times. I hope if you make it to Valdez that you enjoy your trip. Feel free to comment or email me with any questions, or let me know about your Valdez experience.
P.S. Just a heads up, be sure to bring extra SD cards, and have your battery charged because you'll be snapping shots like paparazzi!
Please note that many of these places, businesses, activities, and views may vary greatly with the seasons. For any activities that require booking, I would highly recommend doing it ASAP since they tend to fill up quickly. Also, as with anything in Alaska, or any state, please be cautious of the wildlife and be sure to obey all Alaska Department of Fish and Game rules and regulations if you plan on hunting or fishing during your visit.
Please follow, like, and subscribe to see more Everyday Alaska adventures!